WEBINAR
Leveraging Machine Learning in Data-Driven Fundraising Efforts

Tuesday, March 21st, at 1:00PM ET / 10:00AM PT
Tapping into AI and machine learning can supercharge your fundraising efforts dramatically – but how do you start? What data do you currently have? Is it predictive? How do you know? Is this a one-time exercise or does it evolve over time? Do you have the resources to implement this in your organization?
Fundraising teams want to tap into data to accelerate development efforts, but being "data-driven" is still often an incredibly manual endeavor – even for larger fundraising teams. Developing a framework to determine how to evaluate if machine learning is right for your team, what the steps are to implement those solutions if you decide to move forward, and how to measure the success of these programs is critical when starting or executing on machine learning workflows.
Register to attend this live webinar, hosted by Arup Banerjee, CEO of Windfall, to learn how Windfall has helped develop a framework for the 1,000+ nonprofits it works with every year on fundraising efforts.
Specifically, Arup will talk about:
Developing a score for your organization's "data-readiness"
Exploratory data analyses and the 4 V's of data
Demystifying machine learning and how it can apply to your organization in a matter of weeks
Frameworks for implementing machine learning and the feedback loop needed to show its efficacy
Real world stories from the field and how the best fundraising teams harness machine learning at the right time
Save your spot for this LIVE webinar by filling out the form on the right hand side of the page.
Presenters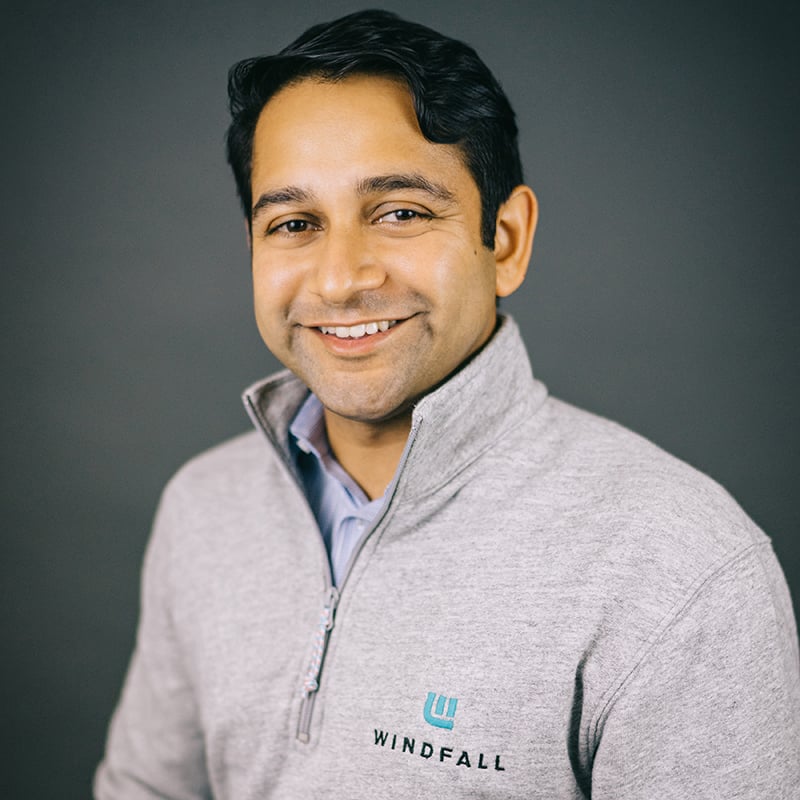 Arup Banerjee
Co-Founder & CEO, Windfall