Trusted by 800+ organizations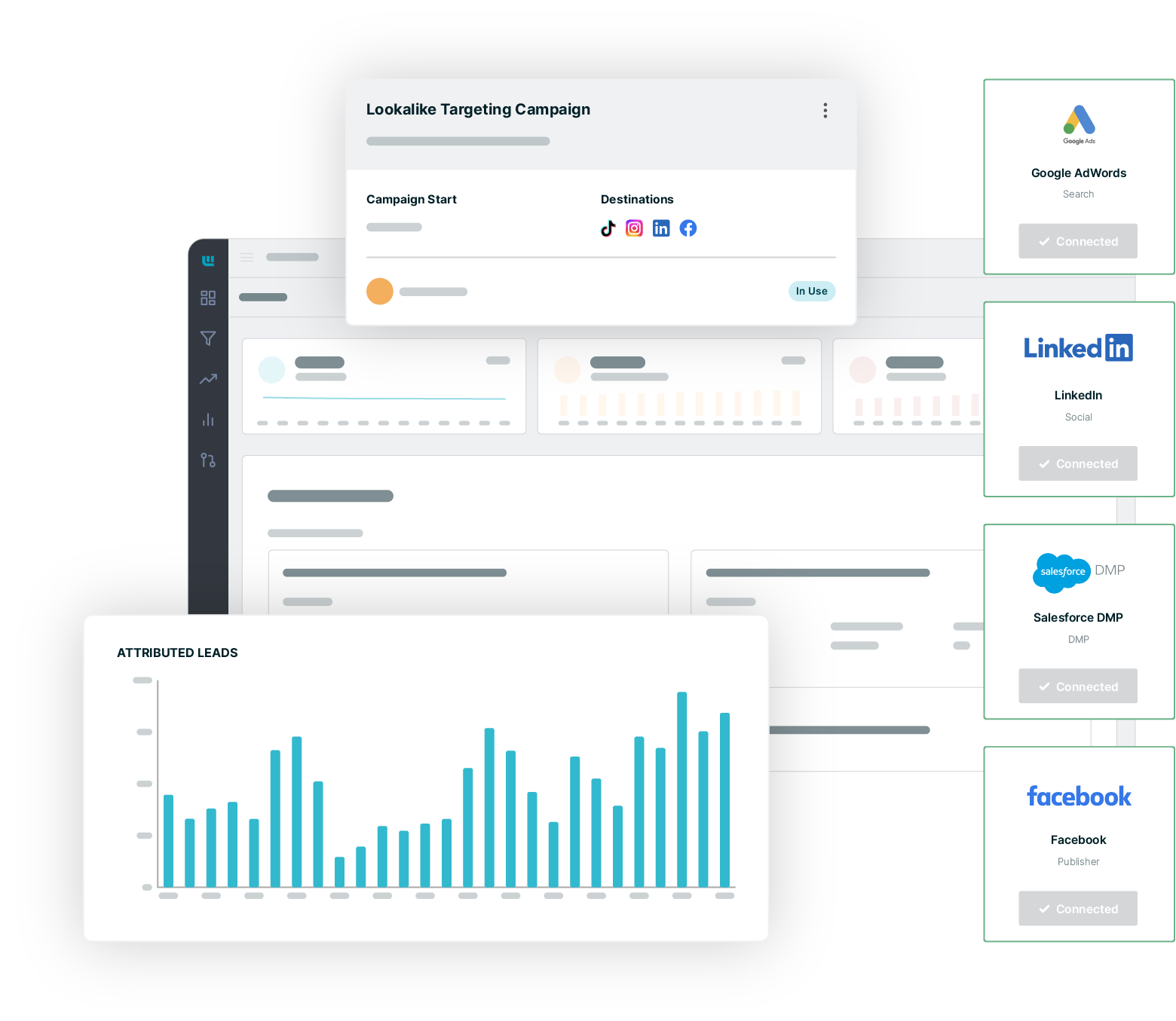 Application
Activate people insights with the Windfall Application
Easily generate people insights into your organization's customer or constituent data, and into net-new segments for campaign targeting. Activate insights into go-to-market workflows.
ENRICHMENT
Gain contextual insights into your customers with Windfall Enrichment
Sync your customer data with Windfall and gain intelligence about your customers and business. By enriching your CRM or customer database with accurate insights, you can drive more effective campaigns and engagement.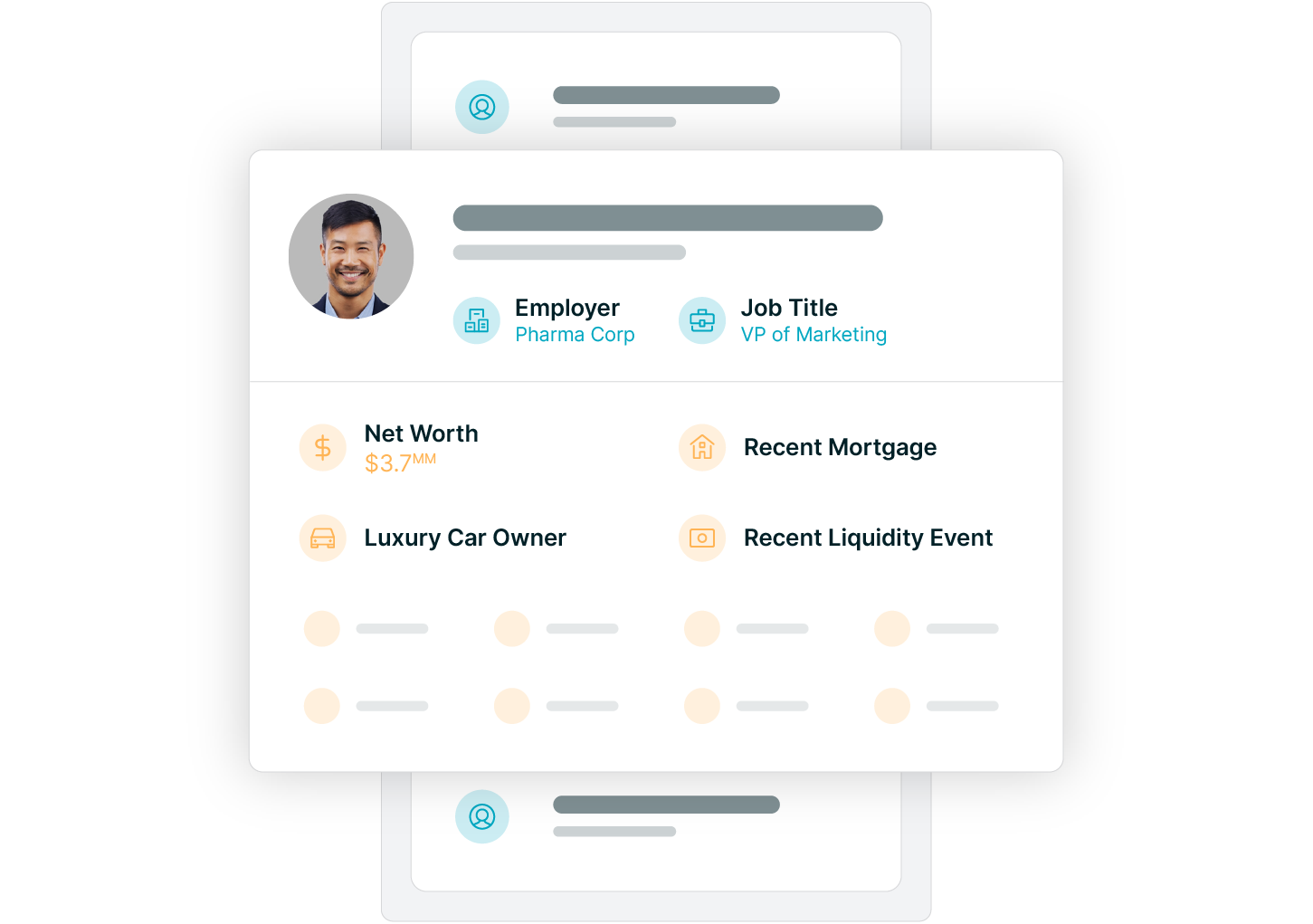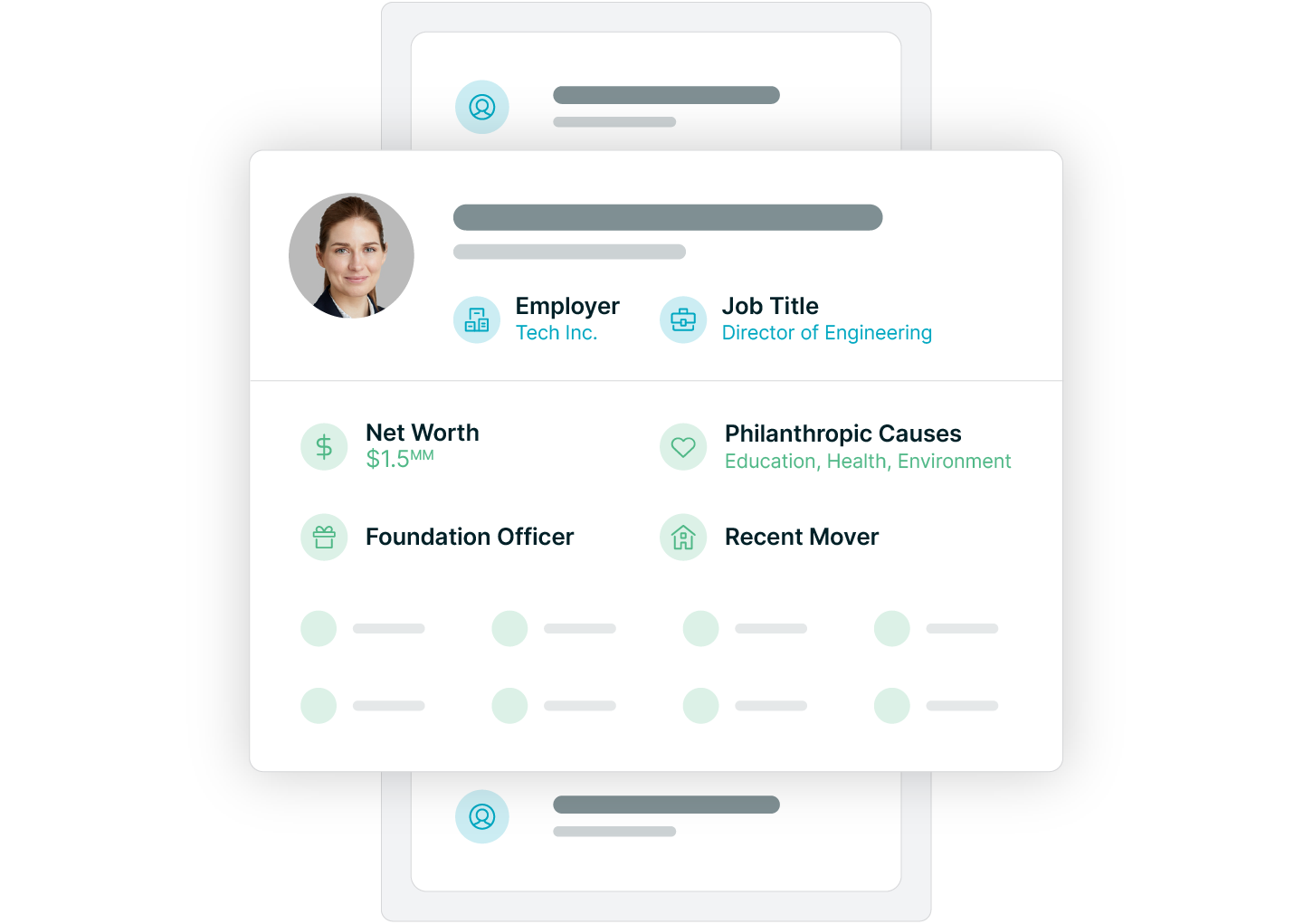 WEALTH SCREENING
Identify your most valuable constituents with Windfall Wealth Screening
Precisely understand and identify high-value constituents at scale with Windfall Wealth Screening. Windfall's offering enriches all of your donor records with wealth, philanthropic, and career insights to power your development program.
PROPENSITY MODELING
Accurately identify precise segments with Windfall Propensity Modeling
Harness the power of machine learning to boost your team's efficiency, increase the impact of your marketing and outreach, and get critical insights for your business that are otherwise out of reach.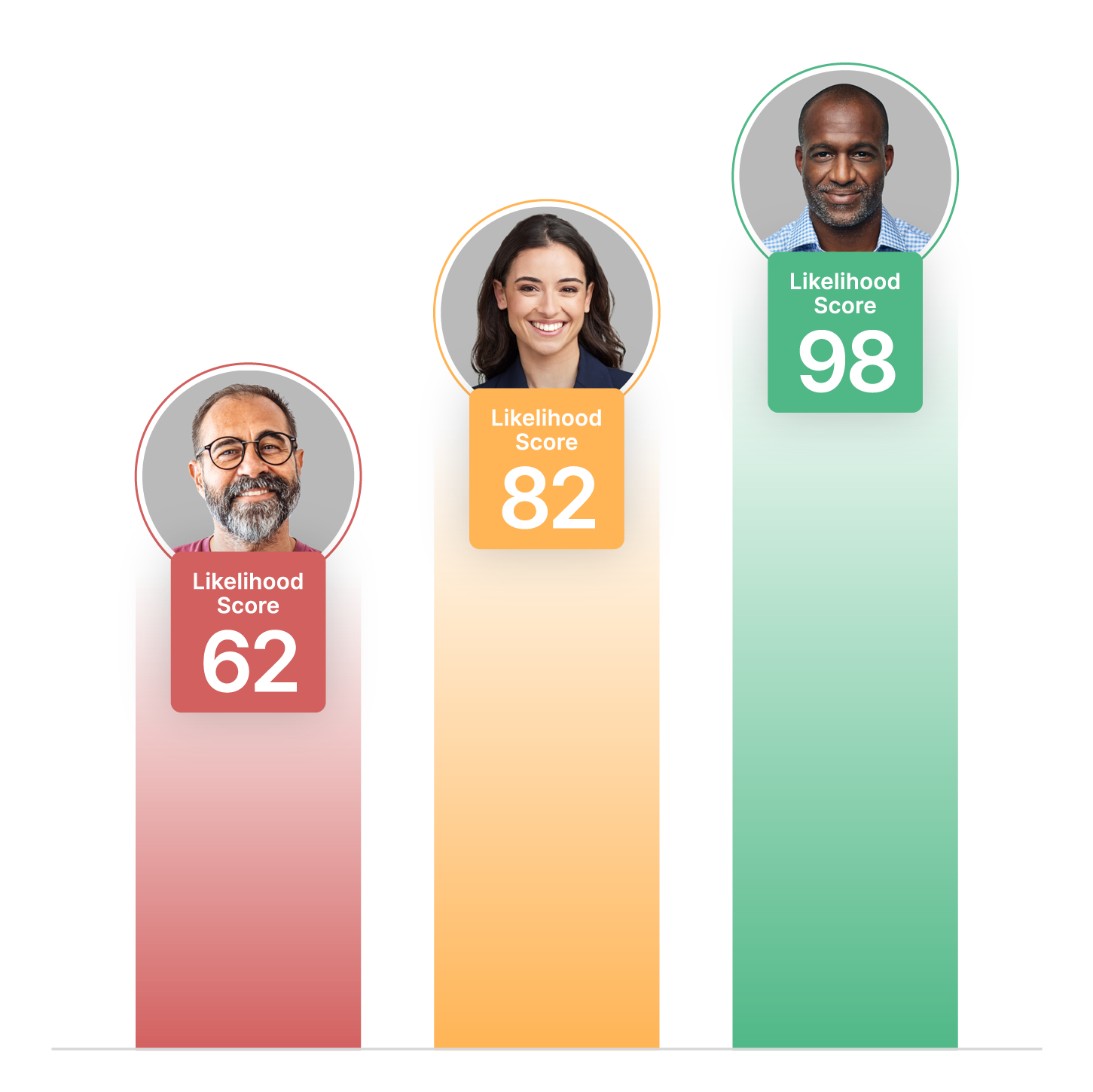 PRIVACY AND SECURITY
A people intelligence and AI platform you can trust
SOC 2 Type 2 Compliant
Windfall's SOC 2 Type 2 compliance demonstrates our commitment to security, availability, processing integrity, and confidentiality principles.
CCPA Compliant
Windfall's policies and procedures are based on industry best practices for protecting customer data. Windfall is a registered data broker in the state of California, and compliant with CCPA.
Trusted Security
Windfall does not expose or sell data to third parties, and all customer data is securely siloed for each Windfall client. If a client stops using Windfall, the data is permanently purged.
Partners and integrations
Leverage the Windfall partner and technology ecosystem.